Today, SunFest 2015 kicks off in downtown West Palm Beach. Being a 5-day festival, there are going to be over 50 performers and lots of fun!
All of Your Favorite Music Artists
Tonight, Wednesday, April 29th, there will be 5 performers on the two different stages.
Ford Stage                                     Tire Kingdom Stage
5:30- 6:30 YARDIJ                         6:15-7:30 The Shadowboxers
7:00-8:00 Lizzo                               8:00-9:30 Wilco
8:30-10:00 Lenny Kravitz
Check out the schedule for performers on the other nights. The third stage, FPL Stage, opens on Friday evening, allowing three different performers to play simultaneously so you can choose exactly who you want to see and where you want to be:
SunFest's Juried Fine Art & Craft Show
More than 150 artists nationwide will be presenting their work at the Juried Fine Art & Craft Show. You will be able to purchase a variety of fine art pieces to include: jewelry, paintings, ceramics and pottery items, photographs, sculptures, arts and crafts, and many more. Look here to find information about dates and times of the SunFest art show.
West Palm Beach's Floating Oasis
Along with the variety of musical entertainment and art show festivities, there is something for everyone at SunFest: both active and relaxing.  The "party barge" is always a grand time, consisting of three floating barges that feature Captain Morgan beverages, fun games, and dance music by house DJs and WiLD 95.5. There's so much to do, it's sure to be a time you don't want to miss!
Fireworks in West Palm Beach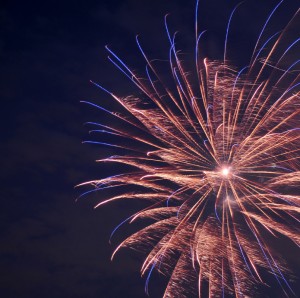 Although there is plenty to do during the day and night, be sure to keep your eyes on the sky for the spectacular Fireworks Show Sunday, May 3 at 9 p.m. These are the Fireworks you'll be talking about all year.
The 2015 SunFest Mobile App
To make your experience even better, with access to all the info you need at the tip of your fingers, download the SunFest App.
Palm Beach Offers a Year-Round Life of Luxury
Whether you're visiting or local, be sure take a walk to
Clematis Street
to explore more of West Palm Beach's finest culinary and cultural attractions.
Enjoy all the fun and entertainment in West Palm Beach at SunFest 2015!
Until Next Time,
David Reback