Luxury Lives in North Palm Beach, FL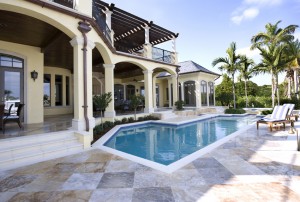 Crystal blue waters and lush tropical landscape accentuate the many prominent neighborhoods in North Palm Beach, which is situated just 9 miles north of downtown West Palm Beach. North Palm Beach real estate offers everything from from charming condominiums to luxurious waterfront estates. Whatever your lifestyle, preferences, or budget, you're sure to find a home and happiness in North Palm Beach.
In North Palm Beach, excellent year-round weather complements some of the best golf, entertainment, shopping, and fine dining options that Florida has to offer.  These luxuries only begin to scratch the surface of why this seaside village is such a desirable place to live.
Ultra-Convenient Location in Palm Beach County
North Palm Beach places you within minutes of everything that Palm Beach County has to offer. The local amenities are incredible, and include everything from bike trails and water sports to fishing and golf. The parkland in North Palm Beach is stunning – there's even a park named after Burt Reynolds.
This seaside village is an excellent place for families, retirees, those seeking a vacation home, and anyone who wants to enjoy the Florida sunshine year-round. Whether your goal is to relax on the beach, fish, hit the links, play tennis or volleyball, snorkel or scuba dive, North Palm Beach has it all.
Choices in North Palm Beach Real Estate
Individuals interested in investing in North Palm Beach real estate will be pleased find an ample array of choices. Housing options include condos starting at $100,000, palatial mansions cresting the $23 million mark, and everything in between. Of course, we'd all love a $53 million beach chateau, like Howard Stern (who lives just south in West Palm Beach); however, we may have to "settle" for one of the other phenomenal homes available in Palm Beach County.
Palm Beach Golf Courses, Neighborhoods & Homes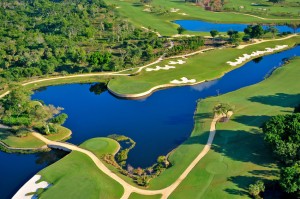 With choices like extravagant single-family waterfront homes, luxury condos, or multi-million dollar ocean front estates, the neighborhoods are as varied as the properties within. Each community offers its very own style, amenities, and feel. Many home divisions are golfing communities. This is not surprising, as Palm Beach County has more golf courses than any county in Florida. Considering Florida has more golf courses than any other state, Palm Beach County could be considered the "capital" of the "capital of golf."
If you've always dreamed of living on the water, North Palm Beach has a seemingly unlimited number of waterfront communities. You could be sipping coffee from your kitchen or balcony and overlooking the Intracoastal Waterway or one of the many lakes, canals, or beaches in Palm Beach County. No matter what your desire, there is a North Palm Beach home that will match any taste, lifestyle, or budget.
Invest in Your Own Piece of Paradise in North Palm Beach
Living in North Palm Beach tends to feel like a life-long vacation. Are you ready to start yours? Contact us at Reback Realty. We've provided both home buyer and home seller resources to help you navigate the competitive Palm Beach County real estate market. When you're ready to start your search or list your home, let us know what your goals are and we'll do everything we can to help you reach them.